About Us

Competence Consultants have many years of combined experience as frontline service providers; training & development specialists, in senior administrative positions; human resources and human rights management.
Competence Consultants use models and theories that break through resistance to change, create change agents and transform organizational cultures. We work with individuals, groups and organizations; utilize models and theories that break through resistance to change; create change agents; transform organizational cultures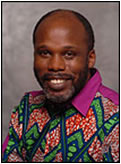 Douglas Stewart
Douglas has worked as an equity trainer, dispute resolution officer and as Chief Human Rights Advisor at Centennial College.
Douglas' work now focuses on the field of organizational change management, diversity, human rights and cultural competence. His primarily works on building the capacity of smaller community based not for profit organizations, providing strategic planning, systems reviews, process facilitation, and a range of professional development services. He has demonstrated a long history of commitment to youth development, regularly providing training and organizational development to many youth empowerment agencies such as SERVE! He has also worked with the Toronto District School Board on anti-discrimination initiatives and in alternative school programs. Douglas is also very active in the gay, lesbian, bisexual and transsexual community and he was the founding Executive Director of the Black Coalition for AIDS Prevention.
Douglas was the 2006 recipient of the City of Toronto's William P. Hubbard Award for Race Relations.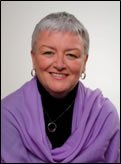 Gloria Murrant
Gloria is a Registered Social Worker and psychotherapist. She has a Master's in Adult Education from the Ontario Institute for Studies in Education, a Diploma in Human Services Management from George Brown College and a Bachelor of Social Work from McMaster University.
Gloria has 25 years of local, national and international experience in individual, organizational, and community capacity building. In her professional career she has been Executive Director of Bereaved Families of Ontario Toronto Office; Education and Organizational Development Specialist at Casey House Hospice; Coordinator of a community Anti-racism Project; Manager of a Rural Development Organization in Botswana, and a Life Skills Coach/Adult Educator at Mohawk College. She has lived and worked in India, Australia, Israel and Botswana. She has published articles in the area of Care for the Caregiver and Hospice Volunteers. She is a member of the Ontario Society of Psychotherapists and the Canadian Association of psychodynamic therapists. Gloria is also a Mindfulness Based Stress Reduction Facilitator. For more information about this go to: www.mindfultherapies.com/gloria_murrant.php. For more about Gloria's psychotherapy practice go to www.therapytoronto.ca/gloria_murrant.phtml.

Women's Health in Women's Hands Community Health Centre takes pride in working from a prochoice, feminist, anti-oppression framework and ensures that this mandate is a part of all aspects of our entire organization. In order to ensure that this lofty mandate is instilled in all members of staff, management and the board of directors we have enlisted the services of Competence Consultants. Competence Consultants has been able to develop customized anti-oppression training for our organization and deliver it in a respectful, professional and highly interactive manner. They have left us with tools to work with and have facilitated enormous growth in the way that we provide service to our clients as well as understand and communicate with each within the organization. It has been a pleasure wo
Notisha Massaquoi
Executive Director
Women's Health in Women's Hands, Community Health Centre