Our Results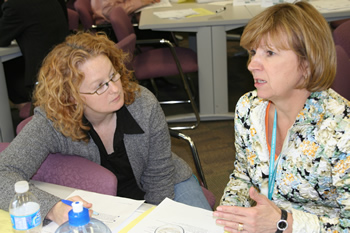 Competence Consultants breaks through resistance to change to transform organizational cultures. Below are some of the results of our work:
Designed a foundational workshop to create common language, frameworks and understandings of issues of diversity, equity, access, inclusion and/or oppression.
Developed an innovative model and framework for policies addressing issues of diversity, equity, access, inclusion and/or oppression
Facilitated an organizational process to address client accountability regarding harassing behaviours that resulted in a resource tool for service providers working with clients with mental heath issues.
Enhanced the climate of a variety of organizations through the implementation of ongoing organizational development processes.
Developed a cultural competence assessment process for reviewing organizational systems and processes.
Facilitated a research project to determine the role of volunteerism in the settlement and civic participation of new immigrants.

"Staff feedback on the foundation level training was overwhelmingly positive! Gloria and Douglas are sensitive and engaging facilitators. We are planning the second level of training and will work with them on our broader diversity strategy. We recommend them whole heartedly."
Louise Goldhar
Associate Director, Services and Operations Toronto Region CNIB